STOP SECOND
GUESSING YOUR
DIGITAL STRATEGY
Clear, actionable advice to steer your business towards success with advanced technology like Cloud Computing, Web3, and Blockchain.
Clear Strategy

Expert Guidance

Improved ROI
IS LAGGING TECH PUTTING YOUR BUSINESS AT RISK?
Outdated systems waste time and money
Missed business opportunities
Data vulnerability due to lack of encryption
Poor scalability holds back growth
Competition capturing your market share
MASTERING
TECHNOLOGICAL CHANGE
Navigate the evolving tech landscape with ease. Our expert guidance turns complex tech trends into actionable business strategies.
Navigate Technology With Confidence
Navigating new technologies like Web3 and blockchain can be like learning a new language.
If you've got a vision but aren't sure how to make it a reality, that's where we come in.
Demystify WEB3 and Blockchain
Blockchain is more than just a buzzword; it's a game- changer. If you're struggling to see how it fits into your...
Your network is your net worth. Through our consultations, you'll connect with people and companies that help...
WE SPEAK BUSINESS, NOT JUST TECH
Navigating the tech maze while running a business? Overwhelming. That's why we're here to guide you through, speaking in plain English instead of tech jargon. Think of us as your tech-savvy business partners, breaking down blockchain or Web3 so it makes sense for your specific needs.
You're not just another client; you're a business owner in need of clear, tailored advice. We've felt that same frustration when faced with overwhelming tech choices. Our consultations are bespoke. We invest the time to understand your unique challenges, then help you map out a strategy that really works for your business.
Book a focused session with us where we dissect your current digital challenges.
Get a Custom Digital Strategy
We'll develop a unique plan to navigate the hurdles specific to your business.
Hit Your Business Milestones
Implement the plan and watch your business grow, hitting targets and exceeding expectations.
TECH JARGON
SHOULDN'T STUMP
YOUR BUSINESS GROWTH
Feeling swamped with all the tech talk? We're here to translate so you can get back to business. You might think "Is this even for me? I'm not a tech person". Don't worry, we're not just consultants; we're your business partners, providing tailored strategies in plain English. We help you sift through all the tech jargon and focus on what will actually help your business grow.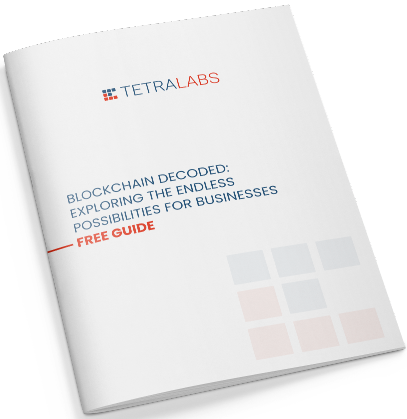 Blockchain Decoded: Exploring the Endless Possibilities for Businesses